Network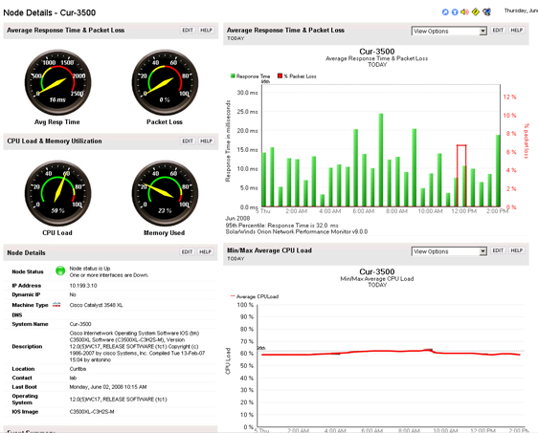 Overview
Powerful and affordable fault and performance management that scales with rapid network growth and expands with network monitoring needs
Key Features
• Comprehensive Network Performance Monitoring
• Intuitive Point-and-Click Interface
• Advanced Alert Engine
• System IP reachability
• LAN cards and Interfaces status
• CPU, Memory, Disk Space utilization
• Processes and services
• Events and error log

Storage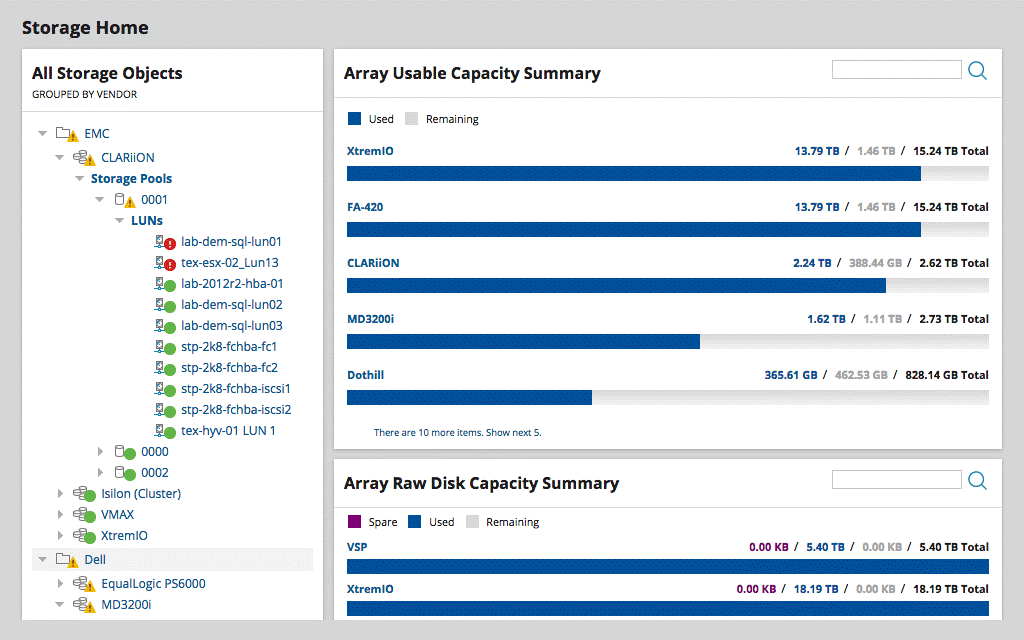 Overview
Multi-vendor storage performance and capacity monitoring.
Key Features
• Multi-vendor storage monitoring
• Storage performance monitoring
• Automated storage capacity planning
• Storage I/O hotspot detection
• Prebuilt alerts and automatic baselines
• Storage environment reporting

IPAM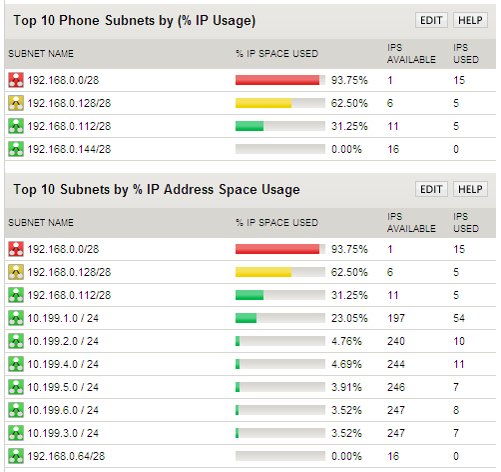 Overview
Gain detailed visibility into IP address space usage.
Key Features
• Scheduled Scanning
• Preventative Alerting
• DHCP Server Integration
• Subnet & Scope Snapshots
• Free Unlimited IP Scanning
• Subnet Allocation Wizard
• Detailed Event Recording

Applications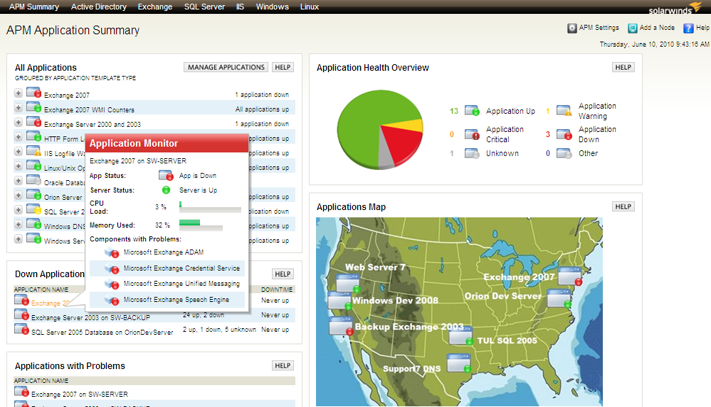 Overview
Powerful monitoring, alerting, and reporting capabilities for applications and servers.
Key Features
• Application Dashboards
• User-Experience Monitors
• Dynamic Templates
• Application Discovery Engine
• Open Source Script Processor
• Performance Warning System
• Universal WMI Performance Monitors

External IP and URL monitoring
Key Features
• Single URL access from 4 geographically different locations (USA, Europe, Asia and Australia)
• Frequent Availability and response time measurements
• Alarms are set when response time exceeds a preset limit
• Alarms analysis and problem isolation